Phone: (646)476-5370
Address: 140 E 52nd St Suite 2C New York ,NY 10022

Dr. Manish Ladani, D.D.S.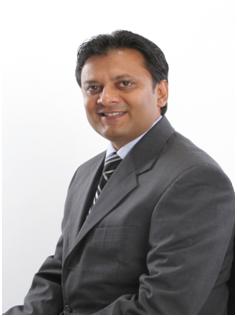 Looking Good is Our Business!!!
Join Us and Look Your Best

Dr. Manish J. Ladani was born in Gujarat, India to a large and loving family. His father was a federal employee and his mother was a schoolteacher. He discovered his life's work at a very early age. While spending time with his cousin, a dentist, Dr. Ladani was inspired.
He then set out to master the art of dentistry himself.
On this career path, Dr. Ladani excelled in school and made his way to The University (GDCH) of Ahmadabad. There, he obtained his Bachelors of Dental Surgery [BDS]. Manish graduated at the top of his class, earning the Gold Medal of the University for his Senior Year.
Soon after obtaining his degree, the young Dr. Ladani opened his own practice in Rajkot, Gujarat. The practice was successful and important to the community. After four productive and good years, he gave the practice to his best friend to continue the work.
Dr. Ladani migrated to the United States in 1995. In 1997, he enrolled at New York University School of Dentistry. In his final year at NYU, Dr. Ladani was awarded the Class of 1931 Robert J. Detollia Award for Excellence in Clinical Operative Dentistry. This award is given to only one graduate out of a class of over 150 students. In 1999, just eighteen months after beginning the program, he obtained his Doctor of Dental Surgery (DDS) degree and began to practice in NYC.
When Dr. Ladani is not working he enjoys hiking, fishing, camping and playing volleyball with his family and friends. He is a strong advocate for a conscious co-existence with our planet and believes in the individual's responsibility to preserve and protect the earth. Maintaining that even the smallest efforts make a difference, he insists on carpooling with his friends to the train every morning.
Dr. Ladani is also an active member of The KPS Foundation of North America, a non-profit that sponsors underprivileged children in India. The Foundation provides financial support to parents for the education and career preparation of their children.
Manish and his lovely wife Mona have two beautiful children, Shyam and Simran. The Ladanis live in New Jersey.
With Dr. Ladani you will find yourself in the highest professional and capable hands.
Join us and look your best.